Details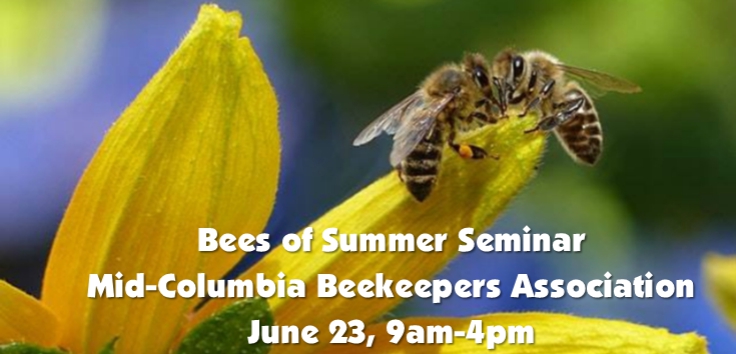 Bees of Summer
June 23, 2018 - 9:00 AM
Bees of Summer Seminar

The Mid-Columbia Beekeepers Association is presenting "The Bees of Summer Seminar" featuring Randy Oliver of scientificbeekeping.com. Randy will be live for the morning session via remote link and his talks will be "Reading the Combs" and "Using the Varroa Model for Mite Control."
In the afternoon we will have Dr. Brandon Hopkins of the WSU Bee Lab presenting "Caging Queens for Varroa Control" and then Dr. Nicholas Naeger and Dr. Jennifer Han presenting "Fungal Extracts as a Treatment for Honey Bee Viruses."
Lunch is included and will be a fantasic Deli Spread with lots of stuff to make a great sandwich, pasta and fruit salad, potato chips, and lots of condiments.
Tickets are $25 for MCBA Members, $35 for Non Members, $50 at the door
Tickets available HERE
For more information, visit www.tricitybees.org