Details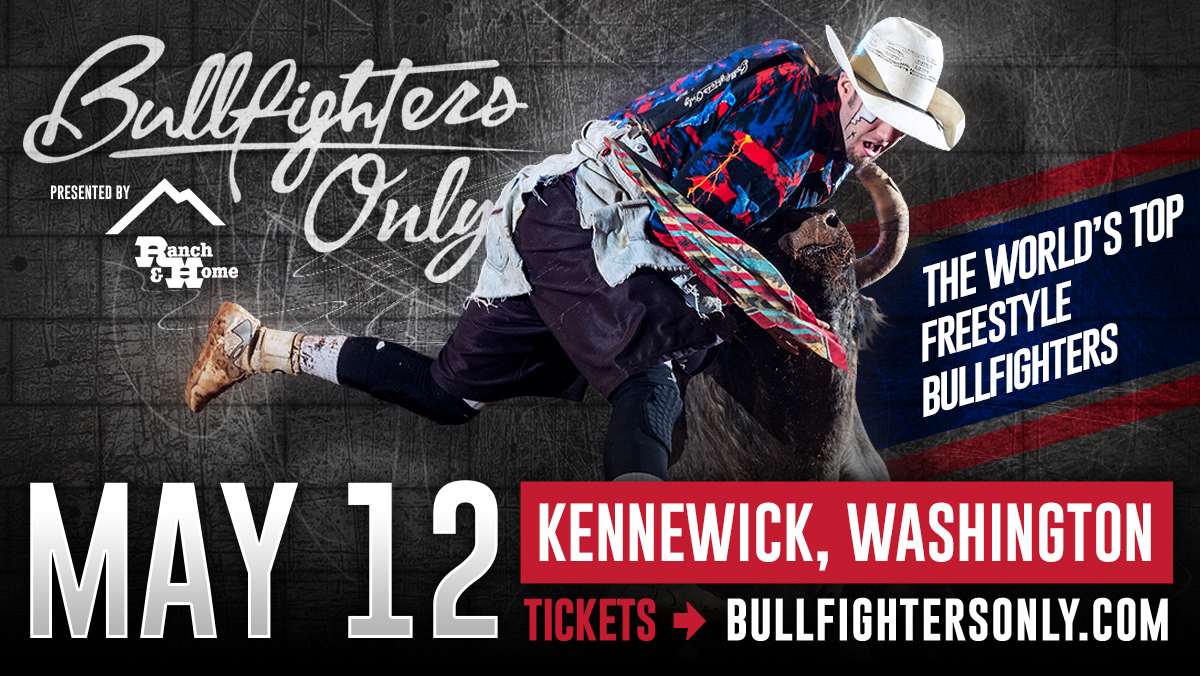 Bullfighters Only
May 12, 2018 - 7:30 PM
Event Info The worlds top freestyle bullfighters are coming to the Tri-Cities Toyota Center - May 12th, 2018 at 7:30 PM.
As seen at the Horse Heaven Roundup Bullfighters Only pits athletes against fierce Spanish fighting bulls, in the ultimate showdown between man and beast! The bullfighters are judged on their ability to perform tricks while maneuvering around and jumping over the bull! Featuring Weston Rutkowski, Dusty Tuckness, Toby Inman, Andy North, Kris Furr, Nathan Harp, Justin Josey and more!
VIP TOUR Take an exclusive look behind the scenes of Bullfighters Only! World Champion Bullfighter and BFO Commentator, Andy Burelle, takes you backstage to see what all goes into the live show, from lighting to livestock! The tour allows fans to get up close and personal with their favorite athletes for autographs and photos before the show.
Lineup Bullfighters Only Bullfighters Only Accessible Tickets Please note Patrons purchasing ADA seats in section D can access their section via the elevator inside the main entrance. ADA section is reserved for people who have tickets for that section. If a patron needs an assisted listening device please contact the box office *Due to high demand of most shows, advance ticket purchase may be required.