Details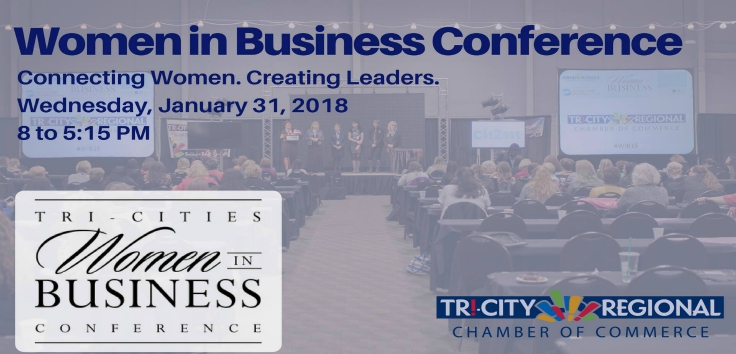 Women in Business Conference 2018
January 31, 2018 - 8:00 AM
Women in Business Conference 2018
January 31, 2018
8:00am - 5:15pm
The Tri-Cities Women in Business Conference is a one-day powerhouse event that brings together accomplished female leaders, corporate executives, business owners and young professionals to share insights, exchange ideas and empower their careers.

Since the inaugural event in 2012, it has grown to be Eastern Washington's largest career and professional development event for women, boasting two keynote presentations, morning seminars, six afternoon workshops and a wine social to end the day.

In addition, the event brings in over 300 all-day conference attendees, 500-600 luncheon attendees and 30 exhibitor booths!

Visit the Tri-City Regional Chamber website to get your tickets.

http://www.tricityregionalchamber.com/women-in-business-conference.html

Are you interested in becoming an exhibitor? Contact the chamber for booth space in this prestigious event!